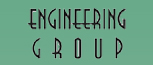 Civil, Environmental, and
Recreational Consulting
PO Box 1678
Tacoma, WA 98401-1678
711 Pacific Avenue
Tacoma, WA 98402
(253) 272-7220 ph
(253) 272-7250 fx

info@cosmopolitaneng.com

is a certified MBE professional services corporation, providing comprehensive consulting civil engineering, environmental engineering, and construction management services to municipal, industrial, and private clients. Since our founding in 1990, Cosmopolitan Engineering Group has stood by its mission to assist clients and communities in the preservation and enhancement of the physical environment in which they live.

Our Primary Commitment is providing clients with personalized service to achieve superior, cost-effective professional consulting services. Emphasis is on a principal-directed, interdisciplinary approach to problem solving. We place great importance on "Project Team" development, drawing upon the diverse technical talents of our professional staff. The project managers and staff at Cosmopolitan Engineering Group are committed to excellence in the delivery of professional services. To our clients, this means creative, innovative solutions, delivered on time and within budget.

Effective Project Management is an integral part of Cosmopolitan Engineering's commitment to our clients. Complete and concise project planning; regular monitoring of schedules, budgets, and products; as well as timely meetings with both staff and clients, ensure project goals are met on time and within budget. Effective project management is facilitated through clear communication and close coordination between the client's staff and key project team members.

Cosmopolitan Engineering Group has a full service attitude when it comes to going the extra mile to ensure the client understands the project. We attend council and board meetings and conduct information workshops for clients so they become familiar and comfortable with new and/or unfamiliar tasks.

Technical Expertise and the effective management of that expertise are the primary strengths of Cosmopolitan Engineering Group. Cosmopolitan employs six registered professional engineers licensed by the state of Washington. These professionals have experience in the fields of civil, environmental, and recreational engineering consulting.
Copyright © 2007 Cosmopolitan Engineering Group --------------