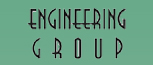 Civil, Environmental, and
Recreational Consulting
PO Box 1678
Tacoma, WA 98401-1678
711 Pacific Avenue
Tacoma, WA 98402
(253) 272-7220 ph
(253) 272-7250 fx



info@cosmopolitaneng.com


Infrastructure and Utilities
Knowledgeable from planning and analysis through design and construction management, Cosmopolitan provides public and private sector expertise in all Site/Civil Engineering related disciplines, including:
Gravity Wastewater Conveyance
Stormwater Conveyance, Treatment &
Discharge
Pressure Sewer, Conventional, and S.T.E.P.
Site Grading / Material Balance
Streets / Roads
Parking Facilities
Water Resources and Environmental Engineering
Cosmopolitan Engineering is also a recognized expert in modeling water quality, effluent mixing, and wasteload allocations for wastewater and stormwater discharges to freshwater and marine environments. Services include:
Water Quality / Pollutant Loading Analysis
Wastewater / Stormwater Outfalls to Saltwater / Freshwater Bodies
Saltwater / Freshwater Mixing Zone Studies


Hydraulic Modeling and Design
Hydrologic Studies
Watershed Planning / Analysis
Innovative Construction Solutions
Experienced leadership will guide your project during the construction phase. Our knowledge and problem solving capabilities assist you in building projects correctly, on time, and within budget. Strong leadership and communication skills transfer the design to a quality finished project.
Contract Administration
Utilities
Construction Engineering

Grading / Roads
Construction Inspection
Copyright © 2010 Cosmopolitan Engineering Group

----------------