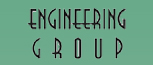 Civil, Environmental, and
Recreational Consulting
PO Box 1678
Tacoma, WA 98401-1678
711 Pacific Avenue
Tacoma, WA 98402
(253) 272-7220 ph
(253) 272-7250 fx



info@cosmopolitaneng.com


Cosmopolitan Engineering Group is a recognized expert in modeling water quality, effluent mixing, and wasteload allocations for wastewater and stormwater discharges to freshwater and marine environments. Cosmopolitan Engineering provides technical support in surface water and sediment quality evaluations, including field studies, total maximum daily load (TMDL) modeling, mixing zone modeling for wastewater and stormwater outfalls, and water resource projects. Services include:



Water Quality Studies




Mixing Zone Studies


Field Studies


TMDL Studies
Environmental Permitting
Corps of Engineers
Department of Ecology
Department of Natural Resources
Department of Fish and Wildlife
National Pollutant Discharge Elimination
System (NPDES)

Sediment Studies - Cosmopolitan Engineering Group has prepared sediment sampling and analysis plans for baseline sediment testing, sediment quality studies, and aquatic lands lease agreements. Cosmopolitan has followed the plans with sediment sampling, laboratory testing, data analysis, final report, and data submittal to the state in the SEDQUAL format.

Water Resource Impact Analysis - Cosmopolitan Engineering has provided analysis of water quality impacts associated with water rights development or changes. EPA water quality models have been used to assess water quality impacts and establish mitigation measures for SEPA documents and Reports of Examination by Ecology.

Copyright © 2007 Cosmopolitan Engineering Group ----------------.